Rule of law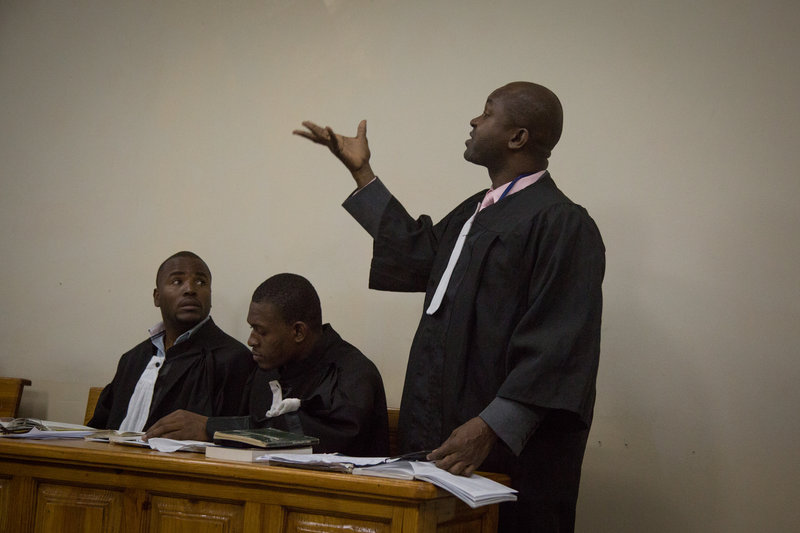 In terms of corrections, MINUJUSTH work includes:
Support the Prison Administration Direction (Direction de l'administration pénitentiaire, DAP) in the passing and enforcement of a legislative framework aligned with international human rights standards, including gender issues.
Place MINUJUSTH corrections officers in key prison facilities and DAP central services to provide expert advice and support, and help enhance detention conditions and administration, including gender sensitive prison management.
Support the Haiti National Police (HNP) restructuring, to elevate DAP as an administrative and financially independent central directorate within it.
Support the implementation of DAP Strategic Development Plan (2017 to 2021), including the certification of nine of the 19 prisons in the country, ensuring that they can be fully operational without MINUJUSTH or other international support.
Reinforce DAP personnel gender component and strengthen DAP staff competencies and capacities at the strategic and operational levels through framing, interventions, mentoring and training, enhancing its overall professionalism.
Back the fight against prison overcrowding and prolonged pre-trial detention, supporting the improvement of health and hygiene services available to inmates, as well as the establishment of social reintegration programs adapted to the reality and needs of the prison population in Haiti.
Facilitate contact with partners, ensuring coordination of efforts to maximize partner interventions' results and sustainability.